Post by Charlie on Oct 14, 2017 10:11:17 GMT -5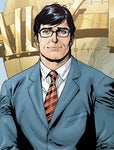 The plan around the time we relaunched the title was to have a bit of a resurgence; David planned on writing a more 'domestic'-orientated
Justice League of America
(which I'll go into later), Brian was working on
Batwoman and the Outsiders
, and there were others things here and there… if I remember rightly,
The Flash
was going to undergo a revamp… there was a
Hellblazer
title that we'll hopefully see continued one day… at least, I think it was all happening around that time? Sufficed to say, it all fell apart except for this book, which is quietly ticking along even to this day...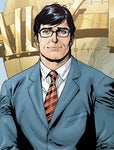 I recall having problems writing the scenes 'underground' for this story. The introduction of DC2's defacto Strikeforce Kobra was fun, and Planetmaster was a concept that kind of grew in my own internal DC2 continuity that I've extrapolated into other projects and will continue to do so. There are so many threads from this issue that I've not finished pulling yet. It's mad.
But also, it does raise a problem I've had with the Big Seven concept. They're all big hitters, so you have to smash them down hard to make any conflict worthwhile. If you have a lower powered team, threats can be big and scary and they make sense when they win out. But a straight Kobra vs League fight is going to be difficult because what are they, really?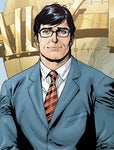 Hawkman is a character that meant a lot to me, but I wasn't
allowed
to keep him in the title. I'll go into more detail later when we talk about the next issue. Character interactions are what pushes my writing forward and Bruce being the perpetual straight man, apart from the odd occurrence where he actually cracks a joke, is a staple of how I work. I'm glad you're enjoying my work from this time!